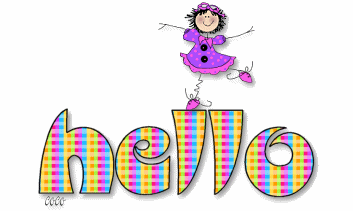 I have finally figured out how to share my scrapbook pages here without anyone needing the same program I have for creating them...took me a while but I never
give up. But before I get to that....I got bored recently and created me as an M&M.
Anyone can do it at the M&M site.
I think the one with the bunny slippers looks like me the most...
Okay....if you make yourself an M&M let me know...I would love to see it!!!
Now below is a page I did of my hunnie and son after they came home from fishing a while back...I think you all have seen the picture before...but this is the digital scrapbook page I made for it for our family album...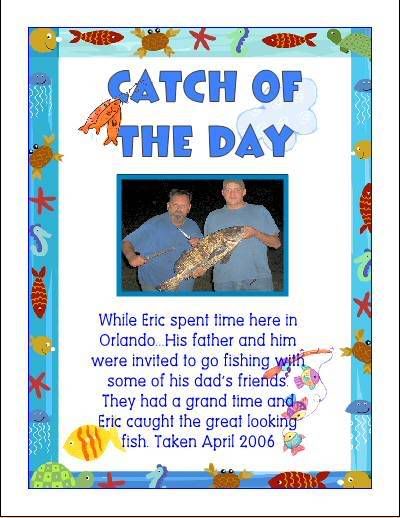 okay....well I have been a bit under the weather lately....I think truly I have given myself an ulcer....it is driving me crazy...and then when I get bored from laying back on the recliner I do silly stuff online...I think I am losing my mind...LOL
Also my daughter has decided to add some more grey hair to my head....she has taken an interest in a boy who is 21 years old...GEEEEEEZ!!! Like I already do not have enough to worry about. We are suppose to meet this boy I think this saturday for dinner...he is a security guard for Disney..and loves to play dungeon and dragons...and I have no idea about anything else...Allen is NOT thrilled...but I try to not say NO because I do not want her to do anything behind my back...so getting this boy involved with doing things with us, let's us keep an eye on him...I realize that Crystalyn will be 18 in September but still 21 seems a bit too old but we will see.
Allen went shrimping a couple of nights ago and brought home over 5 pounds of shrimp...last night we cooked them all...ate some and have a tonleft over...I will upload pics of that next time...it just hurts my stomach too much to sit at the puter right now for a long period of time...I think I am falling apart...darn it!!!!
HUG those you LOVE......PEACE!!!