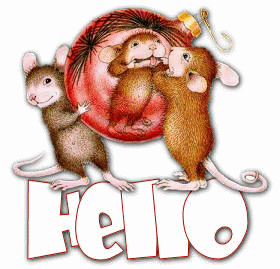 Well it is early early morning and I can't seem to fall asleep..
my mind just cannot seem to shut off for a bit...I go through these
phases but it really drives me nuts...
So I thought I would be constructive in some way...and I decided to do
some digital painting...so I did two paintings...of my sons...
Let me know what you think...my hand is stiff from all the painting but I least
I was creative...it has been a while...lol
This is Eric holding up his dog tags
This is AJ in his room in the barracks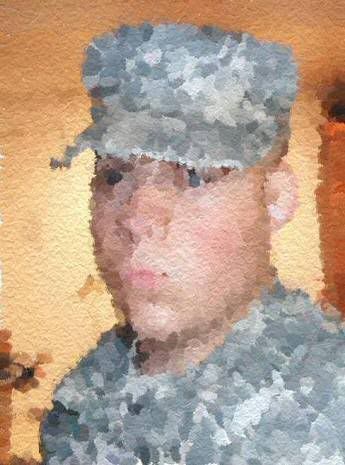 Yesterday was pretty nice...I had a fun birthday...my daughter bought me some
beautiful gifts...an angel water globe, an angel key chain, and an fuzzy eeyore pez dispenser (yes I collect pez dispensers...lol) she is just too cute...
I received ALOT of birthday wishes and cards...just WONDERFUL...really lifted my spirits...I needed that...more then I realized.
Of course no one in my family remembered but that is par for the course.
At this point you would think I would be used to that...hmmmm.
It was a pretty laid back day...the kind I like so that made my birthday really nice.
Did you notice that my hello has a xmas bulb in it...but I love housemouse and I thought it would be cute to have a cat and mice on the page....I know I need to go to bed..lol
Truly not much else to write about....I think my brain is on overtime and it seems I am drawing a blank...so I will end this early morning attempt at being funny/cute/informative/creative...here.
Thanks for stopping by
PEACE