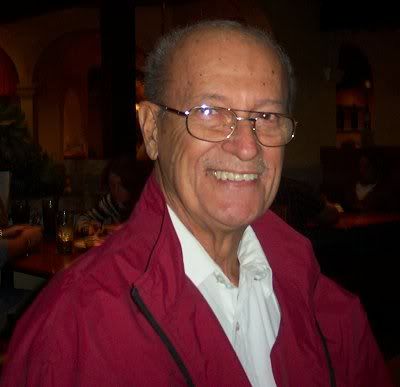 DEDICATED TO MY DAD....
With Father's Day here of course I think about my dad and my life growing up with him around...and things I observed during those years....
My dad was always a man of strength, assertiveness, business minded,hard hard working, did for his family always, always wanting and providing more for his family then what he had growing up, a devoted husband, strict,kept his feelings to himself,very grounded in his faith,full of advice,and very much a gentleman.
I remember always going to him first with ideas or plans..testing the waters and wanting his advice...it was NOT always what I wanted to hear but as time went on I discovered he was always right. He always has and still smells like old spice cologne...I love that smell...No matter what gift I would give him for christmas or his birthday or fathers day...you would have thought I gave him gold...made such a big deal and made it known...too cool. His hugs...the best...feeling secure and loved in my daddy's arms.
**we used to lay on pillows on the floor of our living room and I used his belly as a pillow and we would watch John Wayne westerns, Clint Eastwood movies, Disney movies, and the Sunday night mystery detective movies (McCloud, Banachek, Columbo, Kojak etc)...to this day...those hold such fond memories for me and I still like watching them
**when I was sick...my dad used to move the recliner chair next to the fireplace and fill it with pillows and a blanket and lay me there...so I could stay warm...
**he used to brush my long long hair...so it would dry faster...(I remember that being very soothing and making me sleepy)
**he used to make just him and I our favorite drink as a treat which was cream soda and milk.....hmmmmmmm so so good.
**my dad was always reading, the library was just a few houses down the road, and that is where my love of reading came from...
**him teaching me how to drive was too much...but he did it...and I passed with flying colors...
**I remember him cooking me breakfast once in a blue moon...just because it was him and I...eggs, bacon, pancakes, toast, and of course juice. The best breakfast ever.
**going on some awesome family vacations, always surrounded around things for my brother and I to enjoy.
**holidays...always with family
**Birthdays...always making each and everyone of them the best...fulfilling my dreams
**trying to teach me to ski...too funny...lost cause...but always trying, sledding--him jumping on the back of the sleigh..making it go faster...the faster the better..what a great time.
**spending summers at the lake...what a blast...
**helping me find summer jobs working with kids
**playing tennis against each other...he was good...I was trying to be...
**burying my oldest brother...I could see a part of him died away..and he held me close the whole time
**my dad dropping me off at college....the longest drive ever..always phone calls to see if I was alright...sending money so I had something to play with...and that hug right before he left...both our hearts were breaking.
**running a daycare with him...trying times, fun times, but a great adventure.
**getting married...supported me even tho he did not like the guy...but knew my heart could not be changed then...I should have listened.
**holding my twins...the pride and love in his eyes is something I will never forget, fighting the hospital to provide me with the best of care and then fighting the hospital for my twins's care.
**making the arrangements to bury my son...again even more of him died...and the hurt and pain I saw in his eyes...I also will never forget
**him spoiling my daughter now..my sons...and truly treating Allen like his own son...
My father has been there for me through the best and worst times in my life...we have a great bond...I miss having him close by...but he knows I love him with my whole heart...
He has made me strong, determined, independent, outspoken, and instilled beautiful values in me, to set ultimate goals for myself and to reach for them, filled my life with unending support and love...and always made me feel like #1...
I owe him so much...but for now...
HAPPY FATHER'S DAY DAD.....I LOVE YOU!!!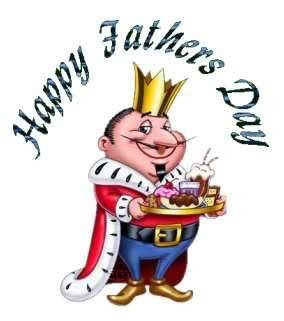 HUG THOSE YOU LOVE....PEACE!!!